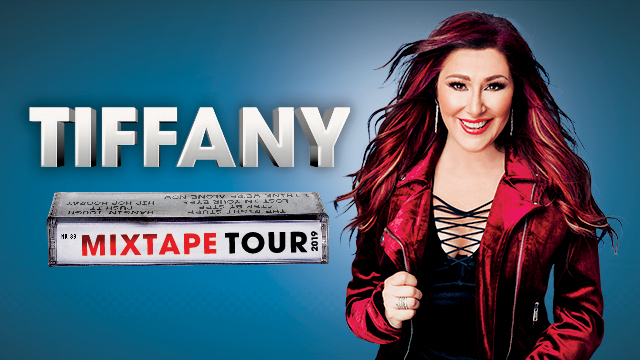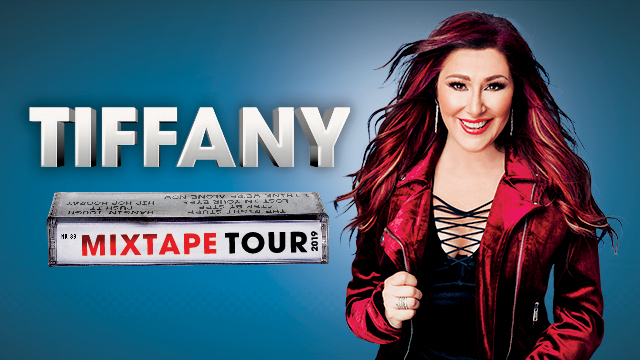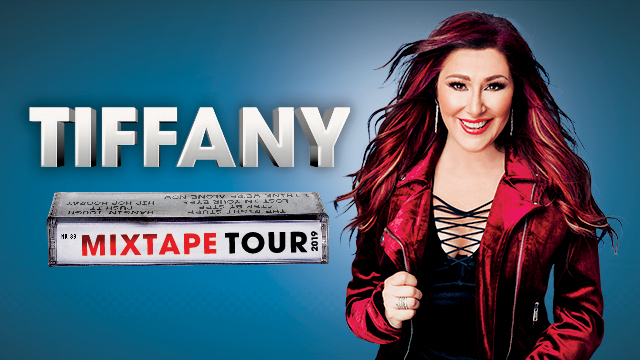 Tiffany's iconic number one hit single I Think We're Alone Now captured the heart of a nation and catapulted her to pop super stardom. The singer and songwriter's new full-length Pieces of Me debuts in 2018.
The legendary pop star has earned two number one hit singles I Think We're Alone Now and Could've Been, and set a record as the youngest female artist to top the Billboard charts with her debut album. In 2000 Billboard Magazine described Tiffany's album The Color of Silence as "thoughtful, intelligent, and full of grace" and ranked it among the "Top Ten Best Albums of the Year". She has sold over 15 million albums to date.
Tiffany has guest stared on reality TV shows such as Food Network's Rachael Ray VS. Guy: Celebrity Cook Off, ABC's Celebrity Wife Swap, VH1's Celebrity Fit Club, A&E's Celebrity Ghost Stories and Food Network Challenge. She headlined Good Morning America's Summer Concert Series. Tiffany also acted in SyFy Channel's hit and campy movie's Mega Piranha and Mega Python vs Gatoroid.
For someone who has spent her life touring around the world, it's surprising to discover Tiffany's extreme fear of flying. Consequently the singer is always in her car and it's in the car where she gets her inspiration and does most of her writing. Those personal journals and stories inspired both the new music and to name her album after all those miles she's driven… A Million Miles. In 2018 Tiffany will be releasing new music and continuing touring in the US and Europe.