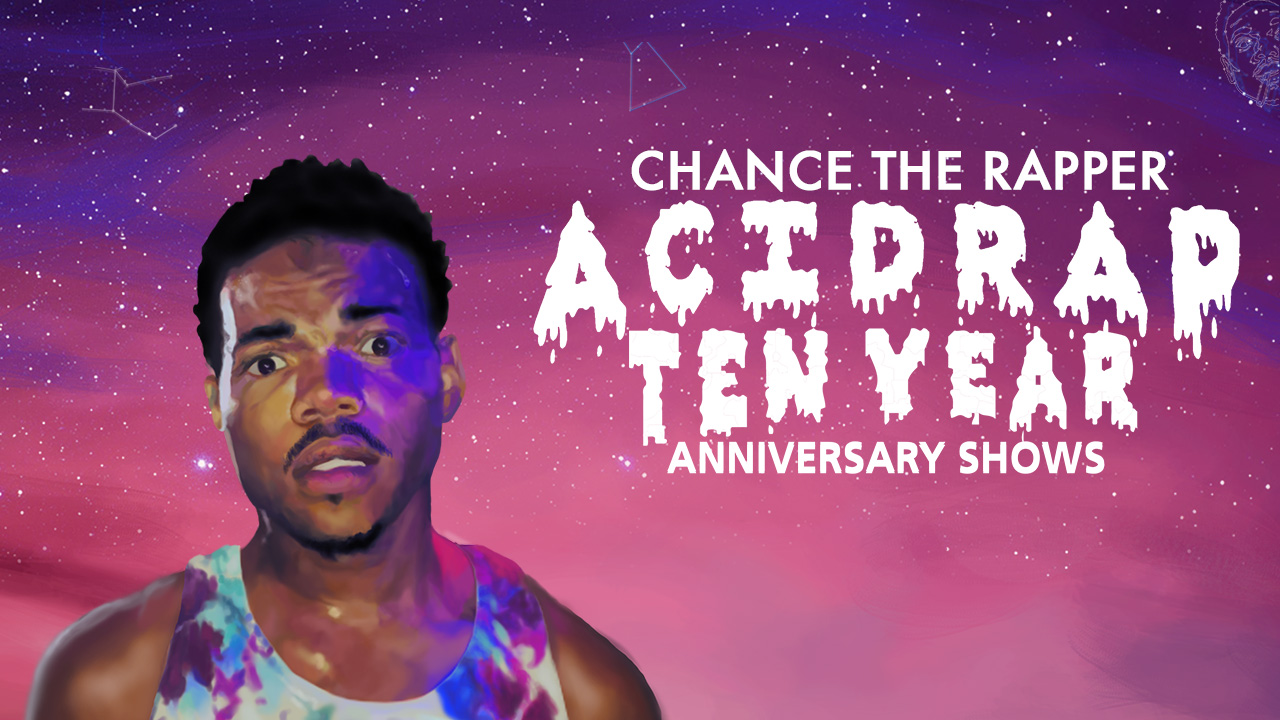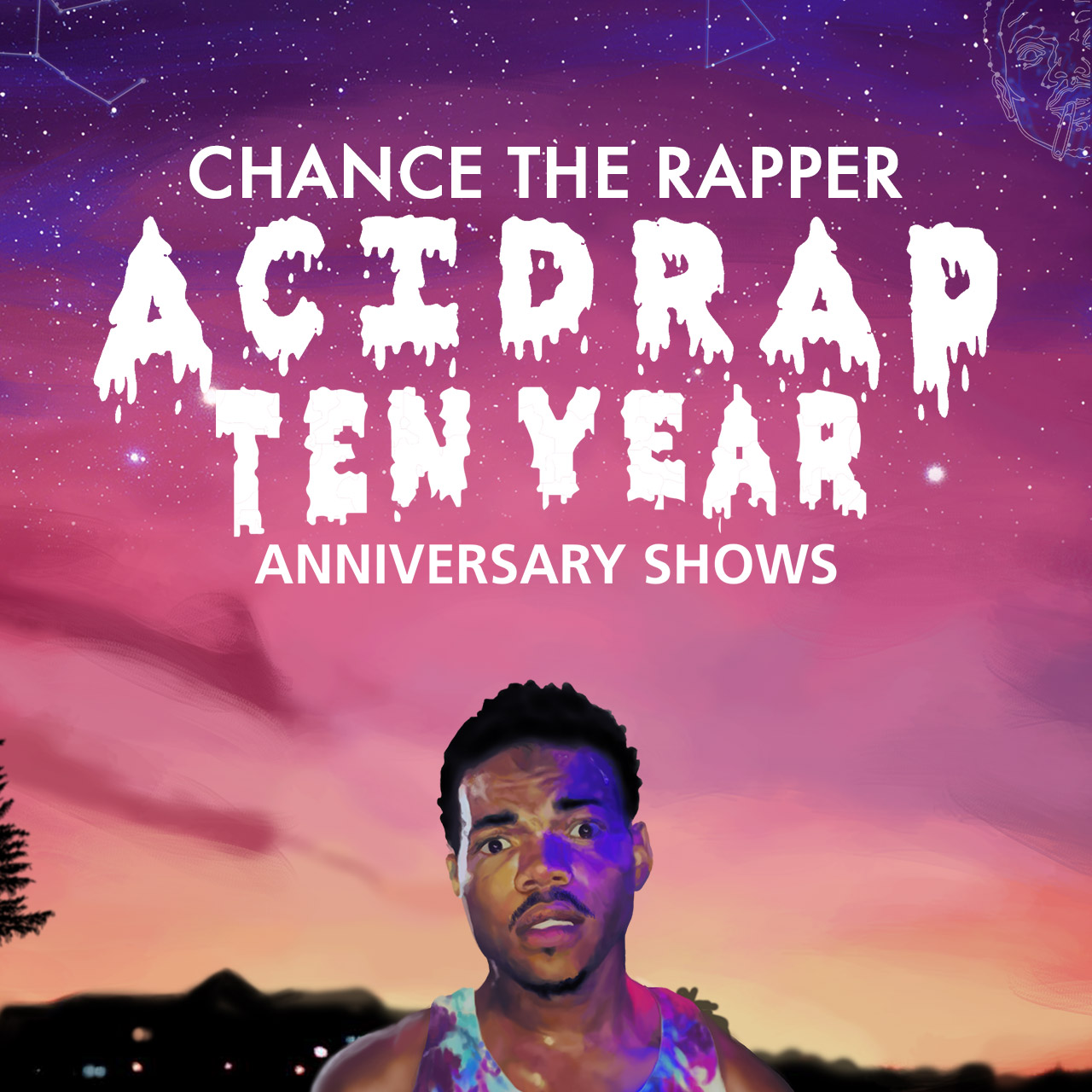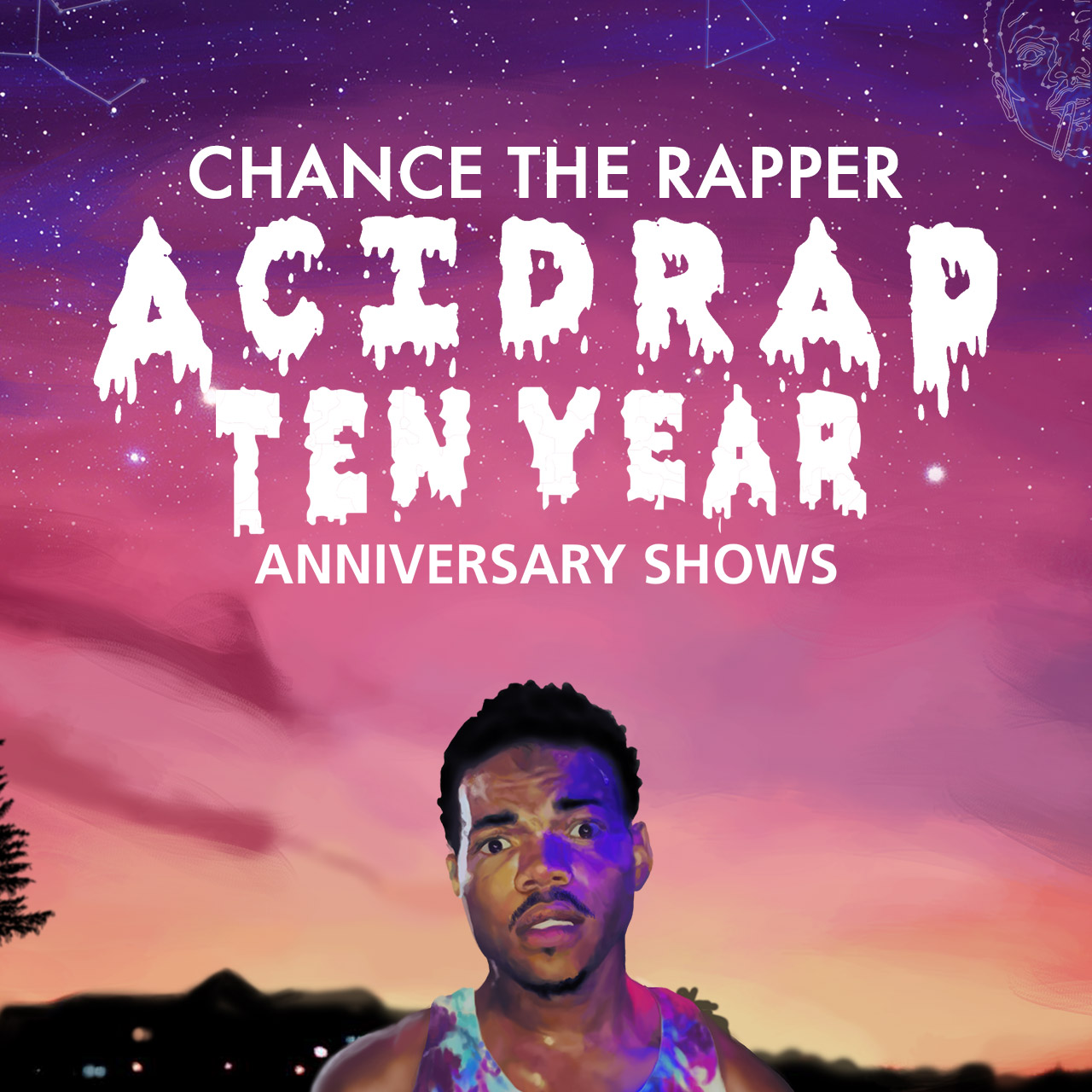 Chance the Rapper on Tour
A live show from Chance the Rapper is a burst of sheer exuberance. The streaming-generation superstar and his powerhouse band blaze through a discography that's full of signature moments like "Angels," "Blessings" and "Same Drugs," as well as the songs he co-created with Kanye West and DJ Khaled. With a small ensemble of singers giving his set a gospel energy, it's a joyous, explosive performance. Chance originally got his tour legs opening shows on Childish Gambino's 2012 Camp Gambino Tour, but was soon launching treks of his own, including 2013's Social Experiment Tour, 2015's Family Matters Tour, 2016's Magnificent Coloring World Tour and 2017's Be Encouraged Tour. In 2017, Chance hit the festival circuit for a victory lap, appearing at Bonnaroo, Firefly, Hangout, Wireless, Essence Music Festival, Governors Ball, Sasquatch!, Boston Calling and Eaux Claires. That August, he headlined Lollapalooza in his Chicago hometown.
Chance the Rapper in Concert
Beam of hip-hop sunshine Chance the Rapper is one of the greatest independent success stories in the history of popular music — a chart-topping, Grammy-winning, festival-headlining, Saturday Night Live–hosting sensation, all without the help of a traditional record label. Born Chancelor Jonathan Bennett in Chicago, Chance began his rap dreams after hearing fellow Windy City rhymer Kanye West on the radio, and purchasing his debut album in fourth grade. In his senior year of high school he began work on his debut mixtape, 2012's 10 Day — named after he received a 10-day suspension. In 2013, he released the critically acclaimed Acid Rap, ending up on year-end lists for Rolling Stone, Pitchfork and Complex. The following year he turned up on the cover of the XXL Freshmen issue. After his collaborations on Kanye West's The Life of Pablo, Chance released Coloring Book in 2016 — together the two releases garnered him seven Grammy nominations and three wins. His 2017 collaboration with DJ Khaled, Justin Bieber, Lil Wayne and Quavo, "I'm the One" was the No. 1 song in the country. After years of conquering the industry with downloadable and streaming mixtapes, he finally released a traditional retail album, The Big Day, in 2019.