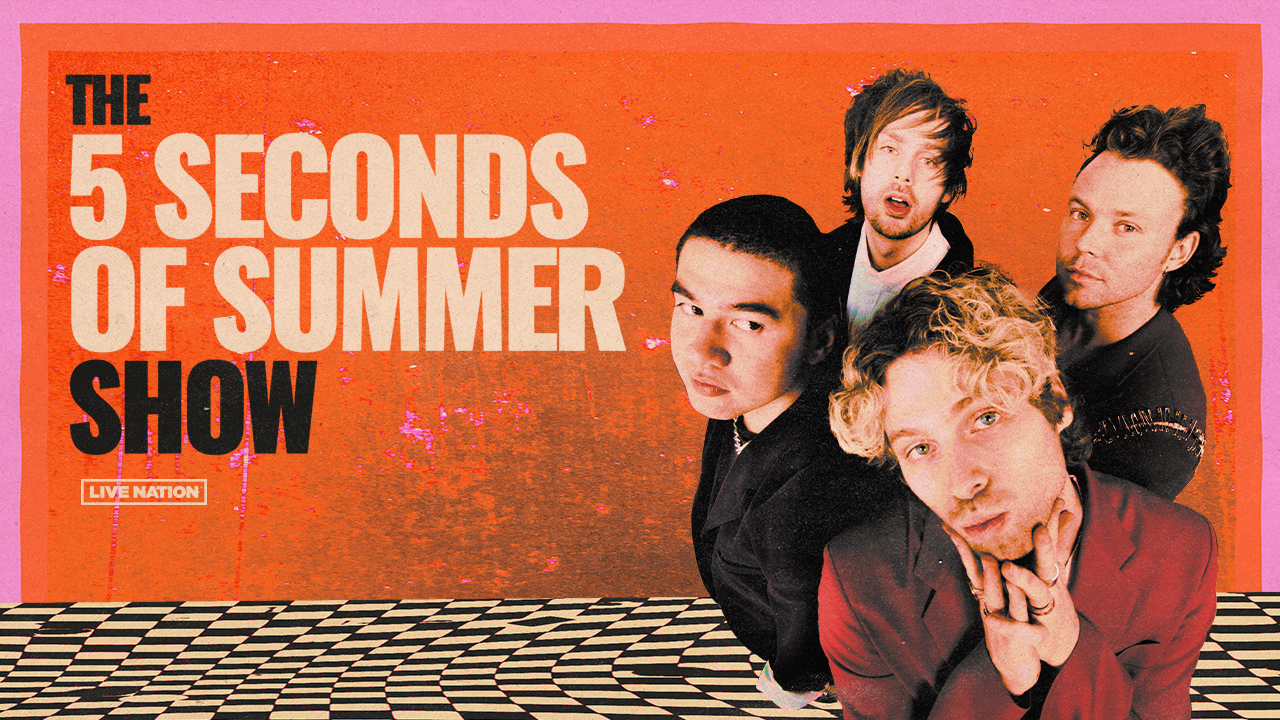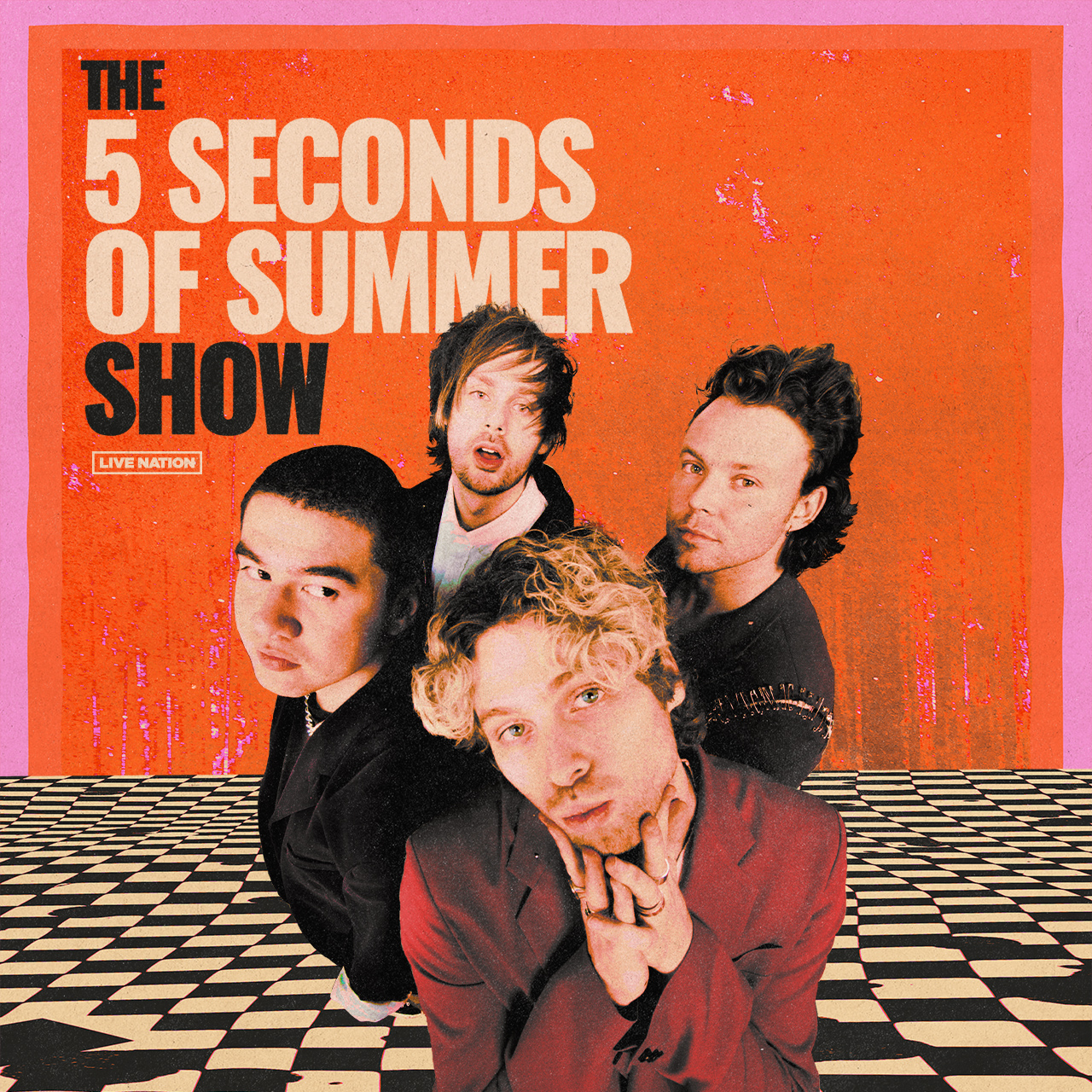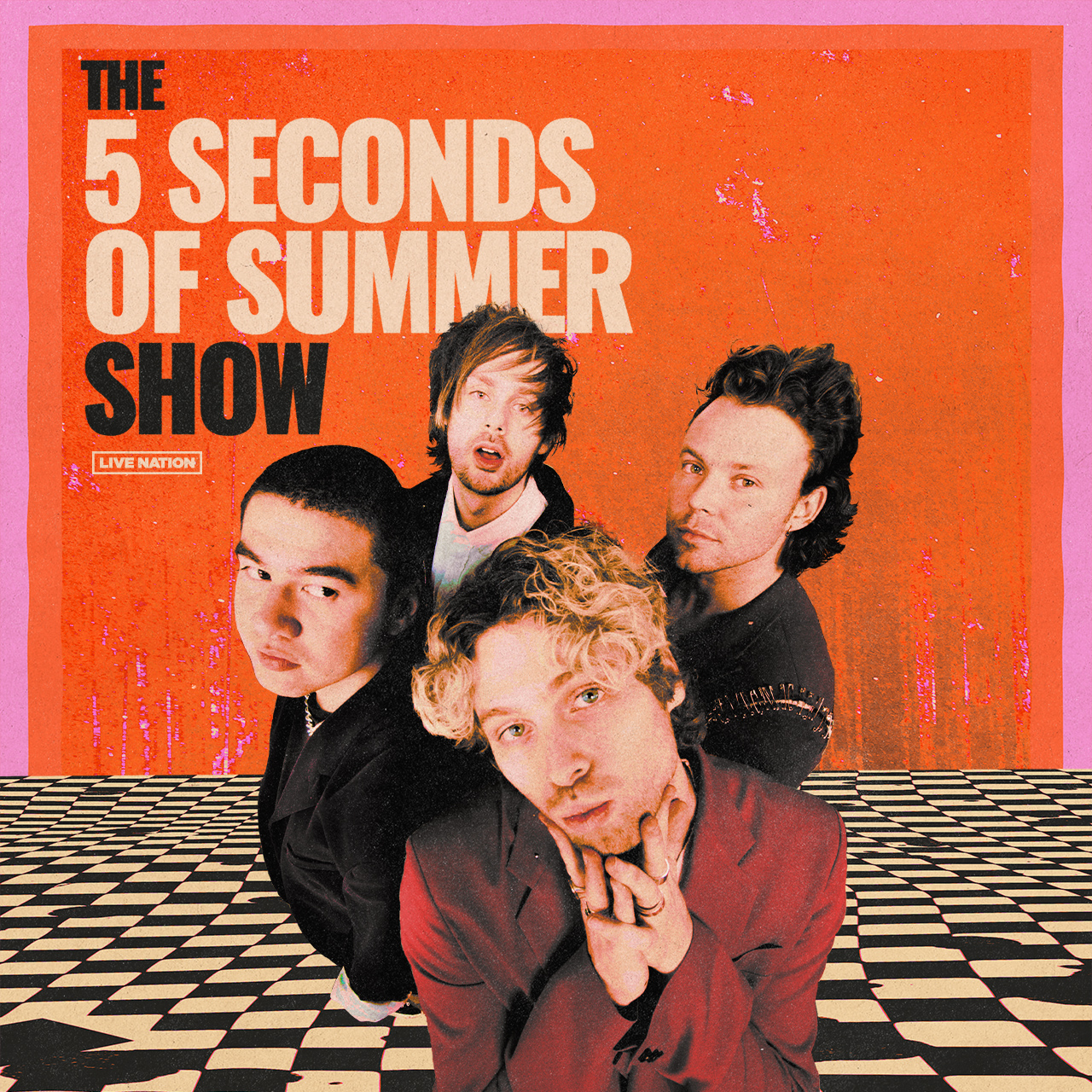 5 Seconds of Summer (5SOS) is the only band (not vocal group) in chart history to see its first three full-length studio albums enter the Billboard 200 at No. 1. Across their catalog, 5SOS has sold more than eight million equivalent album units and sold over two million concert tickets worldwide, while cumulative streams of their songs now surpass seven billion.
The band – comprising Luke Hemmings (vocals/guitar), Michael Clifford (vocals/guitar), Calum Hood (vocals/bass) and Ashton Irwin (vocals/drums) – has been recognized with an array of prestigious accolades including an American Music Award, a People's Choice Award, two iHeartRadio Music Awards, eight MTV European Music Awards, five ARIA Awards, two APRA and two MTV Video Music Awards.
They infiltrated airwaves around the world with their hot pop hit "She Looks So Perfect". With their driving pop-rock confections and loveable personalities, 5SOS have fans singing along with one exciting performance after another. Whether they're shredding out fan favorites like "Don't Stop" or jumping around the stage, 5 Seconds of Summer puts on a show that fans of driving guitars, anthemic pop, and incredible showmanship won't want to miss.
Hailing from Down Under, the members of 5 Seconds of Summer met when they were attending school at Norwest Christian College, and they soon started posting cover songs on YouTube. After the release of their 2012 EP Unplugged, 5SOS began to generate significant buzz with their infectious pop-rock and even attracted attention from members of One Direction. The group headed out on a world tour opening for Hot Chelle Rae in support of the record and continued to pen new material while on the road. The four-piece was asked to tour alongside One Direction in 2013 and subsequently earned international superstar status with hundreds of thousands of new fans. With their No. 1 smash hit "She Looks So Perfect", a 2014 chart-topping EP of the same name, and sold-out shows around the world, 5 Seconds of Summer are well on their way to the top.